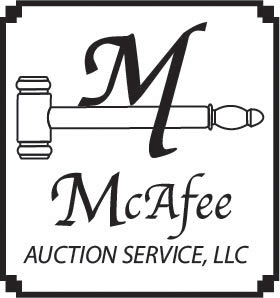 Session 1 of 2

COMPLETE LIQUIDATION AUCTION
OF
RON'S TIRE

1000+/- of New Car and Light Duty Truck Tires

100's of Good 75% or Better Used Tires

Tire Machines & Related Items

1966 Chevy Custom 20 , 327, Auto, Factory Air and P.S., 28,806 miles.
'72 Chevy Cheyenne 20, 400/ Auto, Custom Camper.

'07 Chevy Silverado LS, 6cyl. and Other Trucks
Estate of Ronald E. 'Ron' Creger
Mike Creger P.R.
Holly Conger Representing Attorney

Sale Conducted at the Clark Co Fairgrounds, Kahoka, MO

Details Soon!