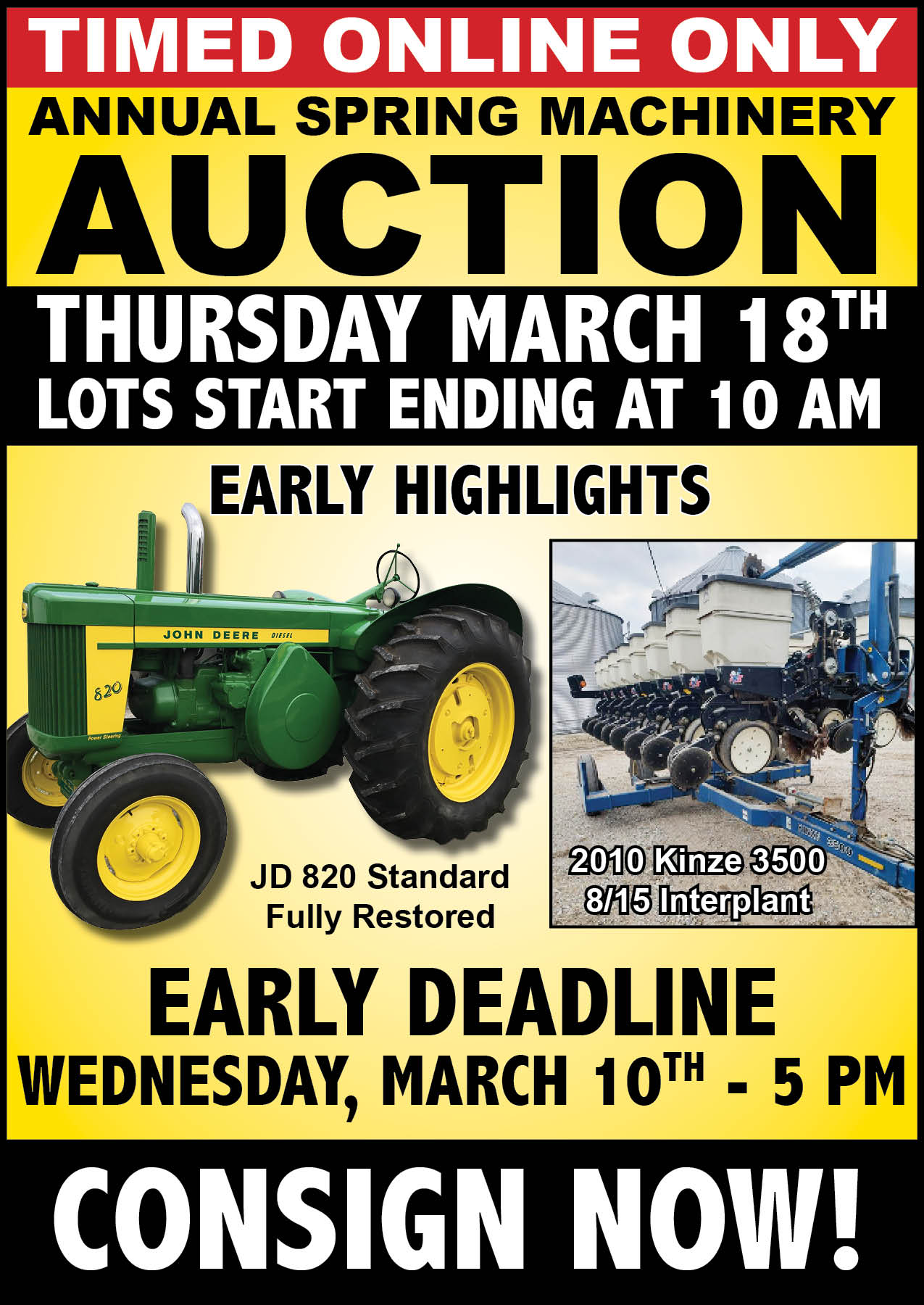 ANNUAL SPRING MACHINERY AUCTION
TIMED ONLINE ONLY

Consign now to be included in this timed online only event.


DEADLINE: WED. MARCH 10th @ 5 p.m.

Selling: Tractors, Trucks, Trailers, Farm Equip., Lawn Mower's, RTV's , Short line Equip., Livestock Equip., & Farm Related.


CONSIGN NOW!

Clark County Fairgrounds, Kahoka MO.