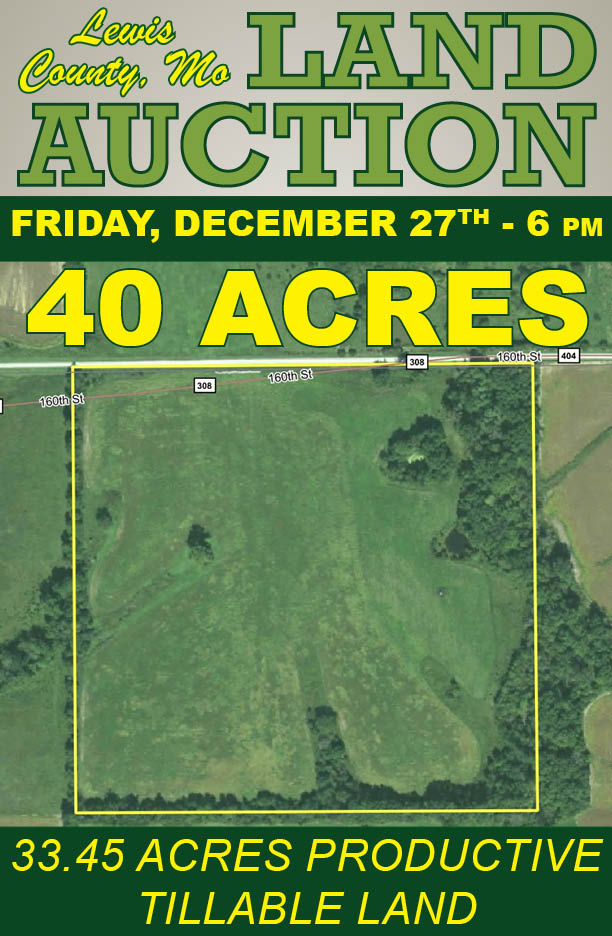 Click Here for Plat, Aerial and Soil Maps


LAND AUCTION
40 ACRES/ LEWIS CO. MO.

Offers 33.45 acres of open tillable land, woods for hunting, 2 ponds, utilities available, building site etc.

Lying in Sect 24, Twp.62N, R8W Lewis County MO.

Letha & The Late Homer T. Kimberley, Sellers

Ferlin Kimberley P.O.A.

Sale conducted at Oak Hill Inn located at 1701 Oak St. Canton MO.