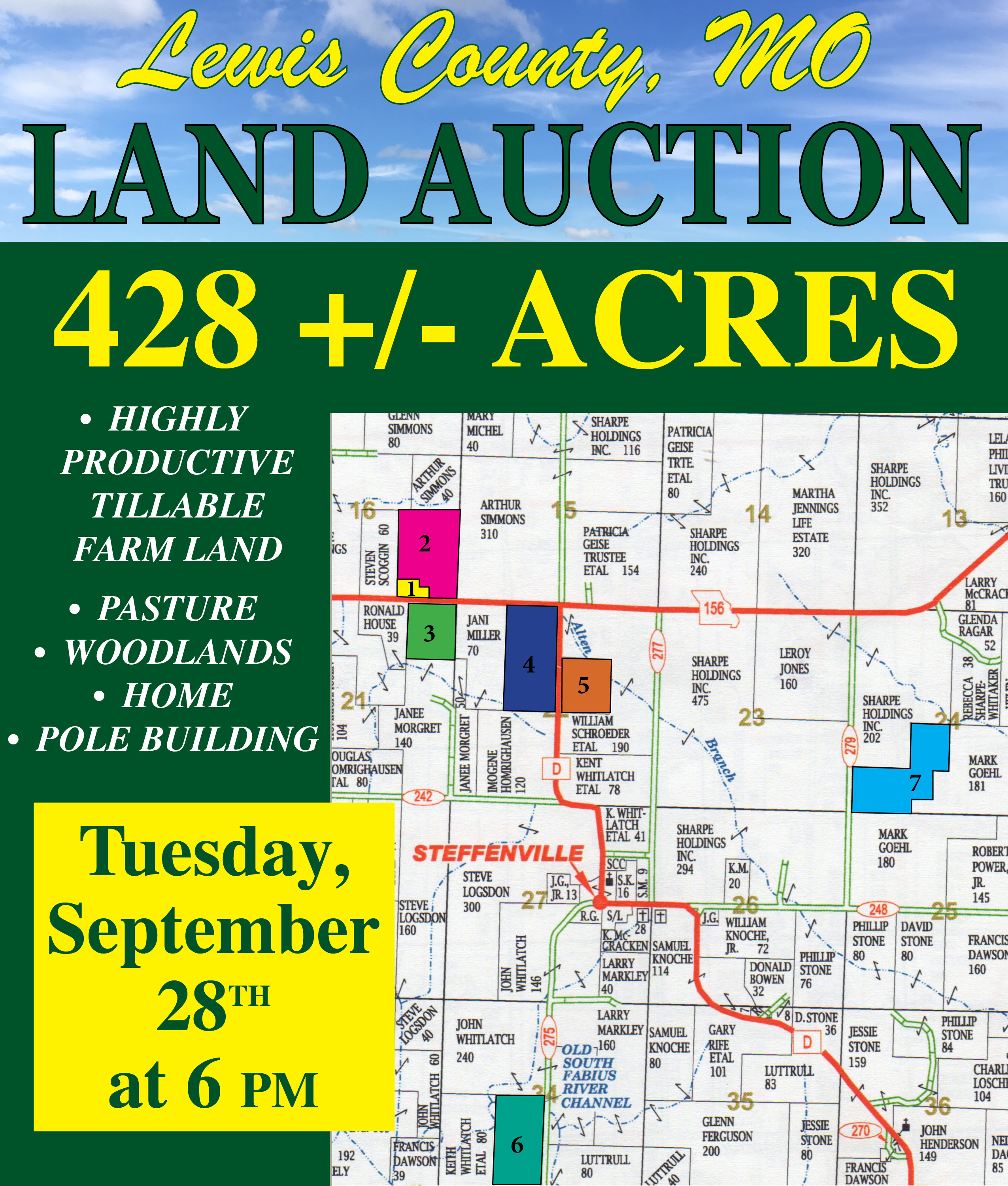 LIVE ONSITE ONLY

LAND AUCTION
428 +/- ACRES / 7 TRACTS
(Subject to Final Survey)
LEWIS COUNTY, MO.


Land offers highly productive tillable farmland, pasture
and woodlands, 3 bedroom home, and pole building.

Tracts are lying in the vicinity of Steffenville, MO,
Lying in Sect. 16, 21, 22, 24 and 34 Twp. 60N, R9W Lewis County MO


OPEN HOUSE (TRACT 1)
Saturday September 18th
10:00 - 11:00 a.m.
The Family Of
Sam and Mary McCracken

Brett B Bozarth Rep. Attorney

Oak Hill Title Company Closing Agent



Sale conducted at the Queen of Peace Hall in Ewing, MO.