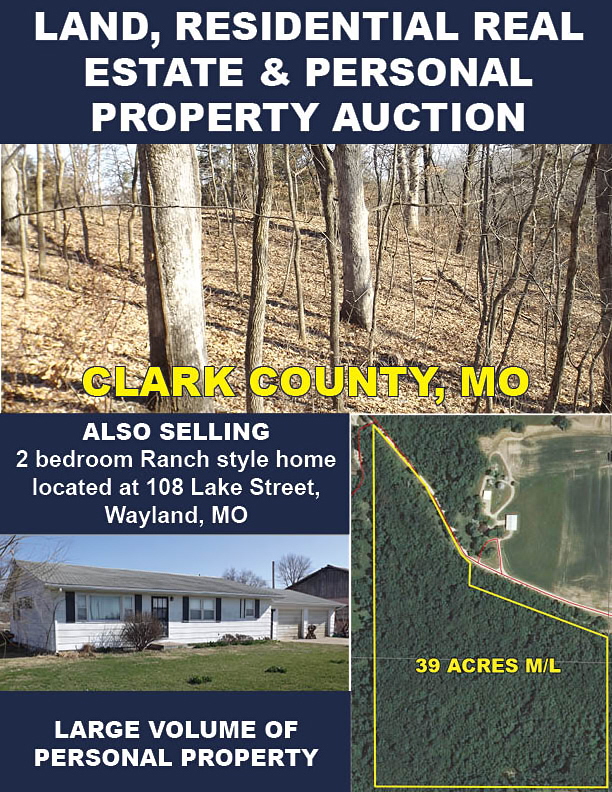 LAND, RESIDENTIAL REAL ESTATE
AND PERSONAL PROPERTY AUCTION


39 ACRES/ CLARK CO,MO
Marketable Timber, Hunting, Rural Building Site
Lying in Sections 26 and 35, Twp.65N, R7W.
1 mile off Hwy 136 between Kahoka and Wayland,MO.

Residential Real Estate located at 108 Lake Street, Wayland, MO
2 bedroom Ranch style home w/ 2 car garage ,oversize city parcel of land.

Also Selling a Large lifetime accumulation of collectibles, Antiques, Glassware, Household, Tools, Lawn Related and more

Marilyn and the late Donald Kelly, Seller

Dennis W. Smith Closing Attorney
Title work done by Oak Hill Title Company

Sale conducted at the Clark County Fairgrounds

Check back for details!